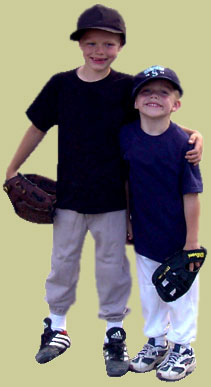 Welcome
Quality Coaching Baseball provides baseball instruction, baseball drills, coaching philosophy, and other information for youth baseball coaches, players, and parents who want to learn more about playing and coaching baseball.
What's New / QCBaseball Blog
Helping Young Hitters be Successful(April 17 2014)
NCAA Basketball - Inspiring Story(April 8 2014)
QCBaseball.com - The State of the Website(March 18 2014)
March Is National Colorectal Cancer Awareness Month(March 14 2014)
Coaching Aids(March 9 2014)
Baseball Instruction(March 7 2014)
Free Coaching Tee-Ball / Coach Pitch Manual(March 1 2014)
Unqualified Baseball Coaches(February 27 2014)
Baseball Development(February 21 2014)



Baseball Potential(February 16 2014)
Pete Carroll Voted Most Popular Coach by NFL Players(January 29 2014)
Coach's kid is the favorite (December 7 2013)
Winter Workouts - Pitchers(November 14 2013)
Hitting - Coil or No Coil(August 30 2013)
ESPN - Coming Home(July 4 2013)
Coaching Influence and Reflection on the Past Season(June 27 2013)
New Page has been added on Baseball Appeals(June 5 2013)
Outfield Play - Added a Number of Videos to the Website(May 3 2013)
Are You a Happy Coach?(April 7 2013)
Using a Batting Tee(March 3 2013)
Catching Instruction Area Updates(January 21 2013)
Two New Videos added for Infield Play - Fielding Ground Balls(December 23 2012)
New Video for Infield Throwing(December 23 2012)
Baseball Hitting Advertising Claims(November 23 2012)
New Videos added for First Base Play (page 1 and 2)(September 1 2012)
New Video in Drills and Catching Instruction (bottom of page)(August 4 2012)
QCBaseball Website Changes(July 28 2012)
Practice Discipline(April 27 2012)
Structure Practices by Focusing on the Basics(March 26 2012)
Getting Young Pitching Arms in Shape for the Season(February 12 2012)
Winter Hitting Mistakes(November 30 2011)
Running Lane and Interference at First Base(October 4 2011)
New Pitching Video - Hip and Shoulder Separation(August 29 2011)
Tips for Hitters Who are Swinging Late(July 29 2011)
Baseball Rules: Dropped Third Strike(July 15 2011)
Great Play in Baseball(July 4 2011)
Building a Players Confidence(June 23 2011)

The strength of a symbol
Great article by Andy Katz on ESPN.com having to do with a special friendship between Mike Krzyzewski and a player he met at an adult basketball camp.

Rules that Apply to the Batter
Is a batter out when he steps on home plate? If so, is it because he steps on the plate or because he is out of the batter's box?

New Baseball Drills ESPN Top Ten Drill
Bucket of Balls with Runners
One-two Infield Drill
First Base Pickoff
Fly Ball Communication

Baserunning - Scoring on a Passed Ball or Wild Pitch
It gets more difficult and happens less often as players get older, but in youth baseball a wild pitch or passed ball often presents a great opportunity to score a runner from third.


Tag Up Situations
New baserunning article about tagging up situations from each base.

ESPN Videos: ESPN Videos: In this video Alonso Fragoso gets his wish and meets the Clevland Indians.
ESPN Videos: In this video a young man named John Challis teaches us all that "Courage + Believe = Life".